"Ultra slim" is the first of the new line of Out-Rack luggage racks dedicated to off-road vehicles and SUVs of various brands. It was designed to ensure the maximum load capacity allowed in the lowest possible weight, this means sturdiness and lightness.
Even the packaging has been specially designed to make your Out-Rack travel safely, reducing shipping costs.  Out-Rack will arrive in assembly kit , the assembly of the parts is simple and you will have the possibility to customize the loading surface according to your needs, or keep the suggested configuration of the load bars  "Suggested" in the assembly instructions, designed to make you walk in complete safety and fully compatible with the accessories designed for the roof rack.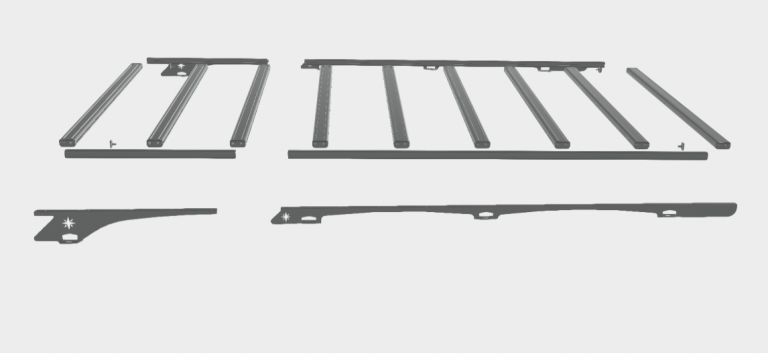 Various accessories are already available such as: awning brackets, LED bars brackets, for side and rear lights and much more is under development. Furthermore, if you let us know what your needs are, we will be happy to help you design the accessory tailored for you.
Give Out-Rack
to your vehicle now.