"Ultra slim' is the first in the new line of Out-Rack roof racks for off-road vehicles and SUVs of various makes. It has been designed to provide the maximum permitted load capacity in the lowest possible weight, which means robustness and lightness.
The packaging has also been specially designed to make your Out-Rack travel safely while reducing shipping costs. Out-Rack will arrive in kit form, the assembly of the parts is simple and you have the option of customising the loading platform to suit your needs, or keeping the configuration of the crossbars 'suggested' in the assembly instructions, designed to make you walk safely and fully compatible with the accessories designed for the rack.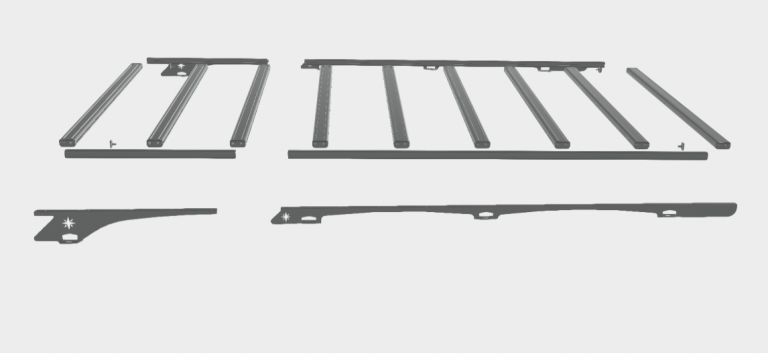 Various accessories are already available such as awning mounts, LED bar mounts, side and rear lights and much more is under development. Also, if you let us know what your requirements are, we will be happy to help you make a customised accessory.
Give now
Out-Rack to your vehicle.